Hispanic Social Media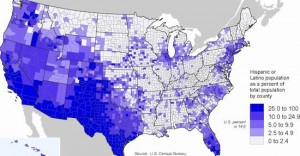 With almost 50 million Latinos in the U.S.A  many companies  are targeting this population just the Mexican sector alone  is sending more than two billion dollars a year to their families abroad,
Latin people spend a lot of money  in imported food from their home countries, but besides that they're expending millions in satellite TV, Internet, calling cards, and in technology that allow to communicate with families and friends.
Latinos are very musical and they have the money to buy anything that satisfied their desire for music, Ipods, Ipads, Iphones, mp3 players, Car & home sound systems,  speakers, stereos, TVs, concert tickets etc.
As we know most of the Latin people work in the construction field so you can always find them in home depot buying everything that has to do with construction materials, tools, power tools, and security equipment .
Even though the above are the most best sellers among Latin people they are buying pretty much everything else.
There is a big ignorance of many companies about Hispanic marketing in some states where the Latin population are not as big as in the south, many companies are taking this population for granted.
Other important aspect about the Hispanic market for companies that export products is this; many countries in Latin america are becoming emerging economies that are demanding american products.
There are large companies in Latin America not just buying products they also are buying services from american companies.
What can you do to be part of this trends?
In Latin marketers we'll help you to start doing business in Latin America, we have bilingual human resources that will allow  your company to expand and to take advantage of this market.
We focus on social media platforms and  engaging with Latin customers.
We have many affordable plans so you can take full advantage  of this trending.
Contact us for a free consultation:
info@ latinmarketers.com
or Call us we are in the Philadelphia area.
(215) 520-0380